Friends, first, I have a question for you.
This Eighth Wonder of the World caught my eye as I was about to walk into my hub's office.
My best guess is that a bus driver decided that he wanted to be a cowboy...he didn't need a bus anymore, but he did need something to haul his horses....so he improvised?
Second,
I have news!
This awesome lady gave me an award today!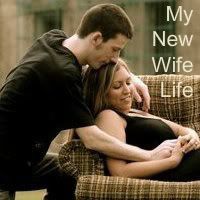 It's the Versatile Blogger Award.