First of all-
HAPPY HALLOWEEN!
The costumes are compliments of hubs.
We wore them to his company Halloween party.
Aren't they sexy?
I know you're super jealous.
Second of all-
I've seen a few of my blog friends do this link-up.
Answering questions about your strange, smelly, better half.
This week,
I wanted to take part:)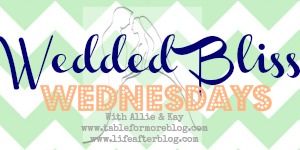 What is the best gift to give your husband?
He explained to me long ago that shopping for him was not difficult.
golf. guitars. guns. hunting. fishing.
As long as a gift involves any one of those things,
it's the "best."
He actually handed me a Dick's Sporting Good's magazine the other day.
He put stars beside a lot of things.
I'm pretty sure it's his Christmas list.
What is a meaningful gift that you can give that does not cost money?
The most meaningful, free gift I can give my hubs is scratching him.
I hear "babeeeeeee will you PLEASE scratch me?" at least 5 times a day.
His head, his back, his arms, his beard...
If I were willing, he would gladly let me scratch him for hours days.
If he weren't so darn cute,
it would be annoying ;)
What is the best gift you have given to him?
I could be mushy here and say "my heart;"
But he still gives me kudos and bonus points for the PS3 I got him for his birthday 3 years ago
and the gun I bought him last Christmas.
So I'll go with those.
Oh, and don't ask me what kind of gun.
I have no idea what it is...
he pointed it out,
I remembered what it looked like,
went back to the store,
pointed,
and said I want that green one.
What is the best gift he has given to you?
Of course the material gift would be my bling.
But the all-around best gift he has ever given me is his patience.
Seriously.
He has the patience than Job.
I am pretty uptight and spastic at times...
but he is ALWAYS so patient with me.
He's the bee's knees.
What are you giving this holiday?
The Dick's Sporting Good's magazine will be my guide this year.
I'm going after the things with the biggest stars beside them.
please enjoy this random video:
I hope your day is fabulous!